I started the day today feeling good, about myself, my life and my future. I even told myself, I should document this so I can see what my perspective is when I'm in a positive mood.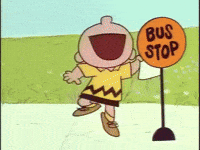 It was shortlived though as I switched right back into sadness.
But let me try to recall what that felt like. I felt light, and it was ok. I felt "empty", like there was no baggage I needed to carry. I didn't feel like I was dragging my feet and I felt like I could actually conquer the world, at least MY world. I had plans. This is what I'm going to do, and I'm going to do it, and what are the action steps I needed to do to achieve what I wanted to achieve. I felt productive. I was excited. I was purposeful. I had direction, and it was onward and upwards from here.
What happened? I don't know. I guess maybe I came home to an empty(ish) house. My load suddenly felt too heavy to carry by myself. I feel unproductive. I feel disorganized. I feel like a failure. To top it all, instead of working, I am writing and musing and feeling sorry for myself.

In any case, I'll try again later when I'm in an upbeat mood. Even this blog is depressing me.